Our own Trish Barry has been acknowledged for championing diversity and equality and named a Marketer of the Year in the 2020 Australian Women in Wine Awards.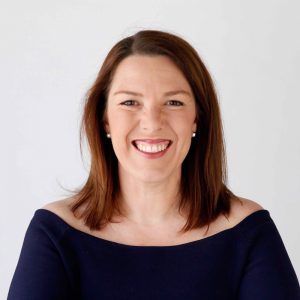 The Australian Women in Wine Awards are the world's first and only awards platform for women in wine. Now in it's sixth year, it's coveted recognition for those within the wine industry who champion equality and fairness for all sexes in the workplace. The 'Champion of Diversity and Equality' award recognises those who have provided outstanding support and advocacy for women in the Australian wine industry.
Mastermind Consulting was founded by Trish Barry in 2008, pioneering digital and social media in the wine, beverage, food and lifestyle travel industries. Having worked in many large corporate organisations prior, Trish was determined to do things differently and Mastermind was set up with a family-first mentality. Some of the facts to showcase our diversity:
We have seven staff – most of which are employed on a part time basis (because they want flexibility) and thus their roles are structured accordingly.
100% of our staff are female (not because of anything other than meritorious selection and the fact that the culture we've fostered attracts a specific type of employee)
Systems are set up to allow efficient communications with clients and other internal staff so that work can be conducted remotely – Zoom video meetings are set up to minimise travel but maintain relationships
Most of our team juggle regular school pick ups (M-Ubering we call it) – with flexible working hours allowing staff to work school hours and then pick up work at other times.
It's a family friendly office environment – school holidays are often full of our children in the office, sometimes helping out to demonstrate the practical reality of working parents and assisting with things like filing, packing boxes etc. Of course they are rewarded for also helping collaboratively with an end of day treat!
School holidays are often run with minimal staff in the office
Staff are multi-skilled and trained across disciplines where possible – to allow a diverse skill set to cover for other team members when children are sick
Trish Barry notes "I'm incredibly proud that Mastermind Consulting remains a leading marketing partner for our wine and food clients, but also an extremely flexible working environment. It's not for everyone, but the ability to work around family commitments, and still produce exceptional results helps us attract and retain a certain type of employee."
"We've achieved some incredible results for our client brands over the years – industry first tweet ups, social media training and thought leadership, regular speaking engagements to inform brands about the opportunities in the ever evolving digital and social media space. Client direct-to-consumer sales revenue has been phenomenal – creating new ways to connect and engage with consumers via our targeted online communications."  
"It's great to be recognised by your industry peers and we're proud to be standing alongside some industry luminaries who have achieved so much in their own right."
Trish was a finalist in the Marketer of the Year category of the same awards in 2019 and 2017, and has been announced a winner in the same category on the 24th of November 2020.