A picture can paint a thousand words. But not all brands can afford access to a graphic designer or professional photographer to create beautiful branded images on social media. Whilst there's certainly merit in obtaining professional photos for some purposes, there's now a range of different tools available to cost effectively improve and customize your visual social media content.
We've seen a rapid growth of visual social mediums and consumers are being drawn to visual mediums in more ways than ever before, so it's worth investing the time to create content that is customized and looks appealing.
Here are some tools to help your presence:
CANVA
Canva is our absolute favourite DIY design platform. It's easy to use and customizable with multiple formats to leverage for a variety of social media uses– design facebook cover photos, create instagram posts, posters or social media content to share. Simply drag and drop images into place and then customize your message. There's an extensive database of images to leverage, many which are free. Alternatively if you are looking for something more customized there's additional photos that can be purchased for $1 each.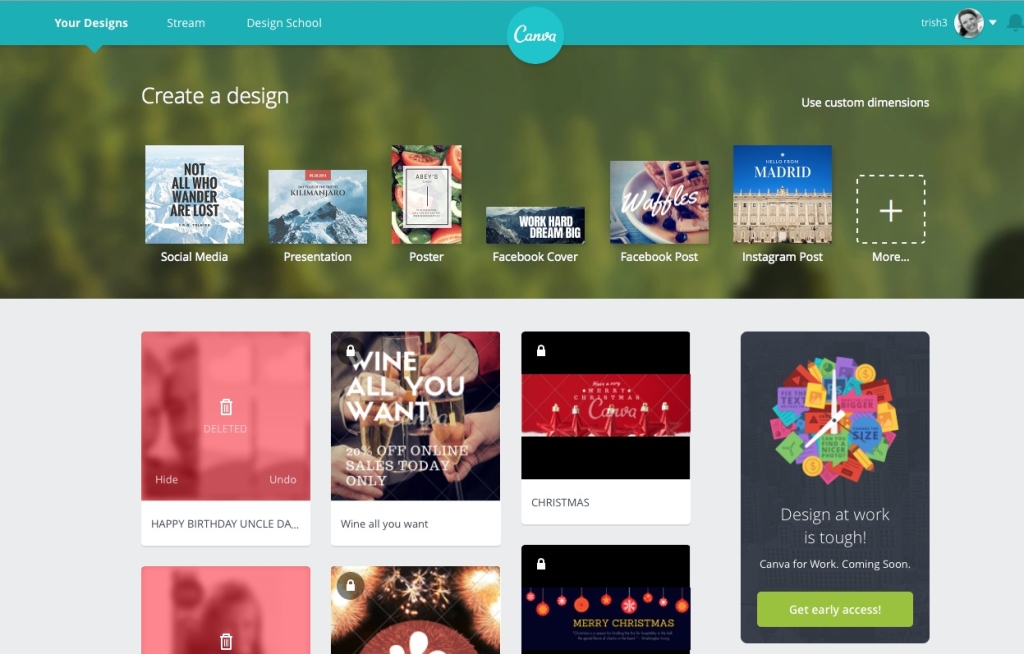 Templates are available for a range of social media and design options including Facebook posts, posters, business cards, enewsletter headers and signs. This week Canva also introduced the ability to make info graphics and the new Canva for work is imminent (register for access).

Whilst Canva is leading the charge, there are a few other similar programs with similar functionality to explore.
Remember that if you are using different images in your content plans, you need to have ownership of these assets or ensure that images are licenced for use. Don't be caught out by stealing others content and using it without permission.