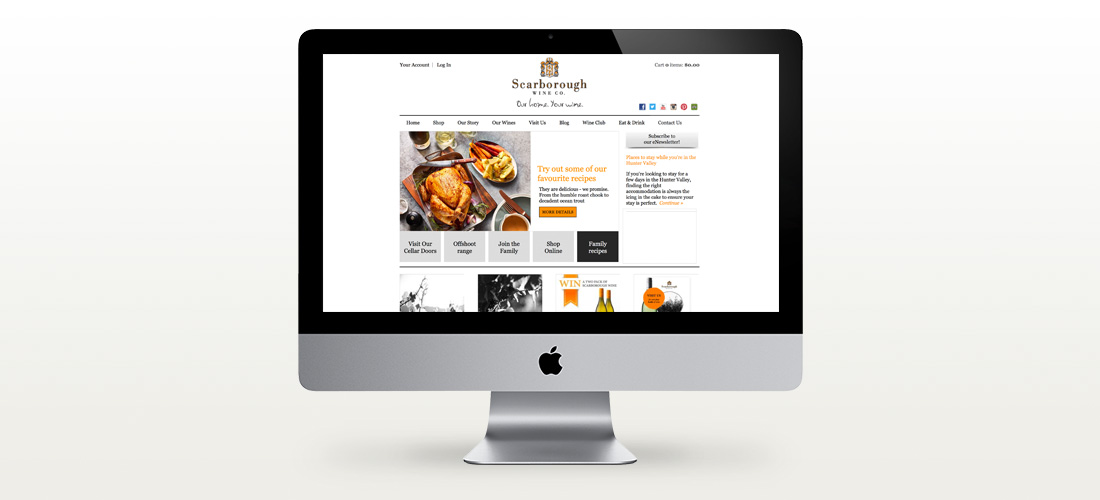 What began as a simple website project has evolved into a relationship that's seen Mastermind and Scarborough Wine Co work together since 2011. We love this brand and are super proud of its transformation.
While the website has been revamped and its ecommerce functionality represents an easy process for loyal fans, we've also worked with Scarborough on its brand identity to communicate the values of the brand in a compelling visual format, initiatives to grow its consumer database and social media campaigns.
Scarborough is a brand with a strong consumer following, a keen focus on customer service and excellent trade relationships. It's been very rewarding to see its community grow after successful email campaigns and social media initiative. The brand identity continues to be refined and evolves with new content initiatives such as its popular Family Recipe Cards.

"Over the past four years I have worked very closely with Trish and the Mastermind team to restructure and refocus Scarborough Wine Co.'s marketing strategy. Over this time we have developed brand plans, a new website, an integrated digital marketing strategy, always keeping in mind the unique requirements of our small family-owned business. Trish's knowledge, expertise and enthusiasm is second to none and her ability to bring in the right people to get the work done on time and on budget is incredibly valued by the whole Scarborough team."