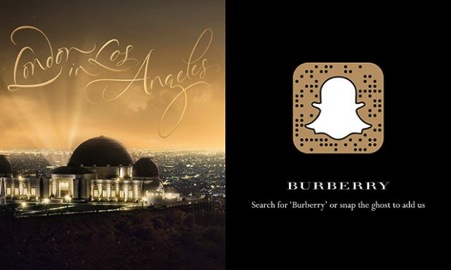 How do we define a luxury brand? By definition it's exclusive, high in quality and elusive to the ordinary consumer. Yet these words don't spring to mind when considering the nature of social media platforms. Quite the opposite, in fact. Social platforms offer macro accessibility and high frequency, which is why, for a long time, most luxury brands stayed away from it or operated with the bare minimum, since due to the disparity it presented against their brand positioning.
A recent study conducted by Brandwatch showed that luxury fashion brands tweet and post on Facebook less than two times on each platform every day compared to food and beverage brands, which tweet and post on average 27 times per day. No huge shock. By not throwing themselves onto social platforms, these brands are avoiding the mainstream landscape and minimising discussion about the brand because they're simply not providing the forum in which it can take place. They can live happily in their ivory tower.
Sitting out of reach is all well and good, until the power of social media becomes too great to ignore. Which it did. The way in which luxury brands became late adopters has been very interesting to watch. Some dabbled quietly and comfortably, dipping their toe into the social media ocean, while others dived in head first and became leaders, transforming the way in which different platforms are utilised, and for this they must be applauded.
These days, luxury hotels don't just incorporate social media into their day-to-day business; they've made it the avenue for their day-to-day business. Many use Twitter for concierge services and Facebook for customer service. They utilise social media for promotional purposes, and social geo-locating platforms to unlock free gifts and unique awareness campaigns. The Trump Hotel Collection gave $1 to St Jude Children's Hospital for every Foursquare check-in across all seven hotels.
Luxury retailer Harrods has become an Instagram case study by creating a printable replica of its real-life green suited doormen, which consumers took photos of in different places, posting with #MyGreenMan. Department store chain Nordstrom was among one of the first luxury brands to create its own Reddit username and community. Luxury car manufacturer BMW sponsored the CNN daily news updates on their Snapchat channel, soon after the Discover feature was launched. In all categories, luxury brands are now, finally, being progressive.
Luxury fashion house Burberry is another brand that must be recognised for not taking the easy option. Oh no, they jumped in and completely embraced the opportunities social media presented for its brand.
Fortune certainly favoured the brave. In 2015 Burberry achieved record customer engagement and trebled the percentage of total digital sales in the quarter of which their social media campaigns were in market.
Let's look at Burberry in more detail and see what they did:
It live-streamed an LA fashion show and achieved more than 100 million impressions, which was the best digital engagement they had ever recorded. Burberry then debuted its latest collection on Snapchat a day before it hit the runway at London Fashion Week, and during the runway show their brand curated a live show utilising crowd-sourced footage from backstage to the front row.
Along comes the first-ever 24-hour fashion campaign, which was shot by Mario Testino and created while Burberry crafted its spring/summer 2016 range. The images were only up for 24 hours.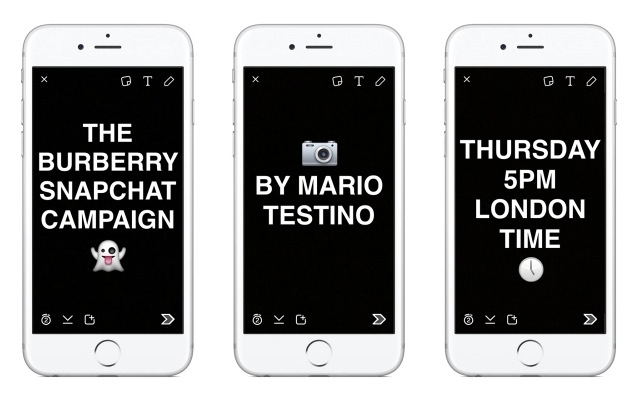 The Snapchat & Burberry collaboration was hailed by the UK's Marketing Magazine as 'the best piece of marketing in 2015'.
It was the first fashion brand to launch a dedicated channel on Apple Music and only a couple of weeks ago, it has launched an app for the Apple TV platform. This app allows people to watch live runway shows, view Burberry acoustic music videos, beauty tutorials and more. While this style content is ordinarily available online, it is the first time consumers have the opportunity to view it on television.
So what's next?
The more marketers understand the opportunities and measurable results social media delivers to their brands, the more they're re-directing their marketing dollars away from traditional channels and funnelling them into social. No doubt 2016 will see even more fashion houses and luxury brands embrace the potential offered by these channels, using them in exciting and innovative ways. We can't wait to watch.
What you can learn from Luxury Brands use of Social Media:
Embrace social media with the same gusto of luxury brands. Adventuring into a new social platform can be scary and risky, but if done according to be best practice, the outcome can be very rewarding.
Remember that when executing a campaign on social media, ditch ROI for ROE: Return on Engagement. Strive to create an engaged community – a cohort of brand ambassadors who enhance your brand health, and in the long term increase the bottom line.
Ensure your brand's content says more than the platform on which it is delivered. A consistent brand voice will maintain your brand positioning and this is more important than the channel you're communicating on.
Luxury values can still be achieved on social media platforms. Chanel has achieved this ideal on Twitter. The brand maintains exclusivity by not following anyone else on Twitter yet boasts 10.7 million followers.
 Written By Amy Pragnell