From celebrity stars such as Oprah Winfrey, Kevin Hart and Ashton Kutcher to fashion brands and Silicon Valley big guns, Clubhouse is the new social media platform that everyone is talking about (and trying to get an invite to). So, what is Clubhouse and how can you use the app to grow your social footprint? We break down everything you need to know about the newest social media platform.
What is Clubhouse?
Essentially, it's a like a private members' club where a whole range of conversations and talks are simultaneously happening in different rooms behind closed doors. Unlike Instagram, Facebook and Pinterest, which are visually oriented, Clubhouse amplifies audio. There is no messaging, typing or pretty imagery, instead all communication is done through live audio.
It's been around since April 2020, but in the first 22 days of 2021 it had already grown by 1 million followers – people had a fear of missing out and the invitation only style of joining certainly garnered intrigue.
Vogue  describes the Clubhouse experience as a "live podcast-style" conversation. When you enter a 'room' where a conversation is happening, you can request to speak. When the moderator approves your request, you can then participate in the live conversation. You also have the choice of being a "passive listener" – a term coined by Forbes for listening to a conversation without the need to contribute. What's ground-breaking about Clubhouse is that it bridges the gap between online and reality more than any other social platform has been able to do so far. Clubhouse creates a user experience that mimics the immediate and fleeting nature of real-life interactions – something extremely pertinent in this climate of COVID-induced social distancing.
How do you use Clubhouse?
To begin with download the app from the App Store. You may request to join or can be invited by an existing user.
Once you have entered Clubhouse, start setting up your bio. Describe who you are, putting the most important keywords first to sell yourself and optimise your searchability. You can write a longer bio talking about what you do and who you are in more detail. The tip is to break it down using dot points or emojis as bullet points – this creates visual appeal and emojis are searchable. You can add a photo to put a face to your voice and link your social media accounts. The member who invited you will appear on your page, which helps paint the visual network.
Then you select the topics and areas you are interested in, from faith and wellness to identity, start-ups and tech. Perhaps even food, wine and beverage marketing!  The topics you select will dictate the suggestions for clubs and people to follow. You have the ability to add individual 'people' and interest-themed 'clubs' to your profile, but be cautious who you choose. Even though Clubhouse encourages networking, you still need to make sure the people you follow and clubs you partake in are on-brand.
Once you enter a room, note the hierarchy on your screen:
Moderator – creator and controller of the group
Speaker – the one on stage
Friends of speaker (this is why connection is important)
Others
As chatrooms become full, being friends with the upper hierarchy can create more connections as you appear at the top of the screen. If you would like to add to the conversation, you raise your hand and wait for the moderator to call you to speak. And if you're not loving the conversation, you can quietly leave the room aka virtual ghosting.
What makes Clubhouse different from other social platforms? 
Where Instagram is a channel to broadcast curated content and Facebook opens up interaction with post comments and Facebook Live, what makes Clubhouse different to the top performing social media channels is that it requires the user to be live and present on the app. The conversations are not recorded or archived and this creates an immediacy to tune in in real time to experience the content.
Who uses Clubhouse?
Big names like Oprah Winfrey and Drake have been known to float around on the app. This has helped make Clubhouse so prevalent so early on. Conversations with influential people are now possible and accessible. Other than celebrities, Mashshable says that "the app is seemingly focused on people it considers an elite clientele." An invite to the app is the only way in and this creates a sense of exclusivity and community. During the launch of Clubhouse this made the app more refined with their users, however, the recent online surge of interest has made the app more accessible due to its global growth. Once you're in Clubhouse, it becomes a great tool to network as it automatically broadens your reach to like-minded and influential people.
Why should you use Clubhouse?
Networking. Networking. Networking. It's no secret that networking exposes you to new opportunities and insights you may not have been aware of, but the hitch with Clubhouse is that the invite-only exclusivity allows for a more refined and serious user. Clubhouse is ideal for both professional and personal connections, and growing the social web. Connections made on Clubhouse feel more intimate due to the audio-only feature. It's like being on a phone call with a good friend, where personality, humour and tone flow naturally. Clubhouse creates a more organic and immediate approach to growing your network, rather than carefully constructing your online response and waiting for a reply. The ephemeral nature of the content is a huge part of the appeal.
How do you get an invite?
This is the 40-million-dollar-question. To unlock the Clubhouse app, you need an invite from an existing member. Each member has a limited number of invitations to extend – reinforcing the money-can't buy exclusivity of the platform. However, this false sensation does not last, as invitations are eventually replenished (apparently). As Clubhouse is relevantly new, the in-app capacity is limited and users can experience 'real world' waiting times. So, as you would typically wait outside a real life club in line until there is capacity to take you in, there is a delay in members' invites being replenished.
Need an invite? Send @mastermind a message on Instagram and the CEO, Trish Barry, will see if she has any spare invites to invite you along through her personal Clubhouse account.
Are there any downsides to using Clubhouse?
Clubhouse encourages connection, education and professional and personal networking. However, Clubhouse caveat that they are a "large network of communities made up of people with different opinions, experiences, worldviews and perspectives". The platform has already been a place for several intense conversations about identity, ethnicity and gender, some of which have crossed certain lines. As a result, Clubhouse have had a number of serious incident reports. This emphasises the importance of connecting with like-minded and on-brand people to avoid your brand being diluted or negatively impacted.
Clubhouse is designed to be live and in the moment. However, allegations have risen with people recording conversations through their devices, detracting from the authenticity of the app. At the end of the day Clubhouse is still a social media platform and you need to use it cautiously and consciously to maintain your brand integrity.
Unfortunately for non-Apple users, the Clubhouse app is not available to you just yet. For now, only iPhone users have access to the app, but there is word that this will change as the app develops.
We're trying it out! Keen to join us for conversations around food, wine and beverage marketing?
Related articles
How to Use Video to Communicate with your Community In times of a Crisis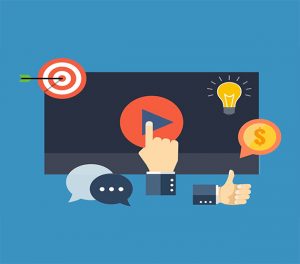 Video has been at the forefront of social media trends. As a marketing tool it builds authenticity, engagement and can be used across multiple social media platforms, particularly critical in these digital times.
Houseparty – The New Social Networking App You Need To Be Aware Of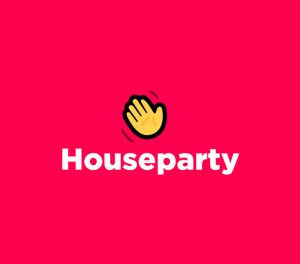 Houseparty is a free face-to-face video chat application that connects with the user's online friends to allows for an immediate connection.